Experience

---
Stevan Allen, President & Founder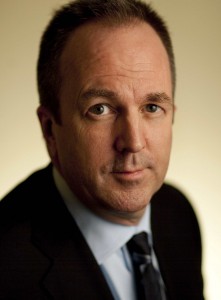 Stevan Allen founded AllenStrategic in the summer of 2003 after serving as senior vice president and deputy general manager in the Sacramento office of Edelman, the world's largest independent public relations agency.
Allen is a two-time winner of the prestigious Silver Anvil, the highest national award in the PR industry. He possesses over 30 years of experience working in public relations, journalism and California government, including two years as press secretary to Lieutenant Governor Gray Davis.
Prior to joining Edelman, Allen was a vice president for Fleishman Hillard, where he worked on regulatory and consumer advocacy issues for SBC / Pacific Bell, as well as controversial issues for clients related to food safety, telecommunications and the environment.
Allen has successfully built and managed nationwide media campaigns that have earned clients coverage in such major media outlets as the New York Times, The Wall Street Journal, Los Angeles Times, USA Today, Associated Press, Good Morning America and the Sacramento Bee.
As press secretary and speech writer to Gray Davis, Allen handled all aspects of media relations with the capitol, state and national press corps. He helped promote NetDay96, a public-private effort supported by the Clinton White House to wire California schools for the Internet. Allen also ran Davis' media campaigns in support of such issues as an expanded investment tax credit for the technology industry. Prior to working for Davis, Allen spent four years as a senior consultant and press secretary in the California State Legislature.
In more than seven years as a professional journalist, Allen worked on staff at The Washington Post and the St. Petersburg Times, Florida's second largest newspaper. With the fall of the Berlin Wall, Allen worked as a Berlin-based freelance foreign correspondent. His articles appeared in major newspapers across the nation and earned him recognition as a Livingston Awards finalist for international reporting. He is the author of "Roaming Ghostland: The Final Days of East Germany" (Xlibris 2009)
Allen is a graduate of the University of California at Davis with Bachelor of Arts degrees in German and International Relations. He lives in Sacramento.
Ashley Clark, Vice President
Ashley Clark joined AllenStrategic in the spring 2014 after spending 6 years in San Francisco in digital publishing, B2B marketing, and client management roles.
Prior to joining AllenStrategic, Ashley was the Social Media Manager and Associate Marketing Programs Manager for CMSWire, an online B2B media publication. She was responsible for crafting and implementing the social media strategy for the magazine, and managed lead-generation programs for clients such as HP, Marketo, and Jive Software.
Ashley was a part of the marketing team at the San Francisco office of UBM Tech, a global business focused on delivering events, media, and marketing to various subsectors of the IT industry, including government technology, gaming and social business. She managed relationships with media, associations, publishers, business partners, and advertisers.
Ashley manages various strategic communication campaigns across the Allenstrategic client base, including the California Strawberry Commission, Apply Responsibly and the Personal Care Products Council.
An active member of the community, Ashley serves as member of the Greater Sacramento Urban League Young Professionals.
A graduate of the University of California at Berkeley with a BA in Political Science and minor in Spanish, Ashley is a proud Golden Bear. She currently lives in Sacramento.
Hector M. Barajas, Media and Marketing Director
Through hard work, expertise, and deep connections with the media and public officials, Hector has repeatedly delivered tangible results and positive outcomes for a wide range of clients. They include Fortune 100 companies, trade associations, local governments, political candidates, members of Congress, state lawmakers, and non-profit organizations.
Hector specializes in creating powerful messages delivered through compelling social, traditional, and multimedia platforms on various issues such as agriculture, health care, criminal justice, consumer products, and energy.
He has received national recognition for his work on political campaigns, ethnic media outreach, and public affairs from Capitol Hill to Sacramento. The Hearst Corporation has recognized Hector as one of the 20 Latino Political Stars nationwide, and Campaigns and Elections magazine named him one of the Top 50 Influencers in the United States.
Hector serves as a respected on-air analyst for Univision and Telemundo, while providing regular commentary to Sacramento's News10, Bloomberg News, New York Times, and a host of other publications and media outlets.
Born in East Los Angeles and raised in the Echo Park neighborhood, Hector was the first in his family to attend college and earn a bachelor's degree. He received his degree in Political Science from California State University, Los Angeles. Hector currently resides in Sacramento with his two daughters.